A comprehensive guide to pharma jobs in Ireland
August 30, 2019 - INRALS Member: CareerWise Recruitment
Did you know that almost every one of the leading global pharmaceutical companies is located in Ireland?
Looking for a pharma job in Ireland? Check the CareerWise Recruitment member page.
The Importance of the Pharmaceutical Sector in Ireland
Ireland is a world leader in the Pharmaceutical sector, and this makes it one of the very best places for talented professionals in the science and pharmaceutical industry to find challenging and exciting career opportunities. Here at CareerWise, we specialise in making great connections between key employers and dynamic professionals in the pharmaceutical sector.
During the last twenty years, the pharmaceutical and bio-medical sciences sectors have grown exponentially within Ireland, becoming central to the Irish economy and continuing to grow even during times of global financial trouble. This has led to these sectors providing a consistent source of employment, with the potential to develop a truly meaningful career, for graduates in sciences across Ireland and the EU.
Why Ireland leads the way in the pharmaceutical industry
Ireland is home to several international pharmaceutical companies, includingRoche, BioMarin and Janssen, and 14 of the world's top 15 multinationals have operations located here. This means that there are many thriving companies employing large numbers of graduates within this industry across regional locations in Ireland, including Cork and Muster. Investment in the biopharma sector is high, and more than 25,000 people are employed directly within the MedTech sector alone, with a further 25,000 employed in providing services for this sector. Similar numbers are employed in the pharma/biotech industry, so it is clear that opportunities in this field abound in Ireland today.
Government investment in STEM continues to encourage these sectors to grow, and Ireland is the ideal location since it offers the space and rural locations that these companies require for their large pharmaceutical plants. The investments made by such companies has had multiple positive effects on the Irish economy, transport networks and employment rates in recent years, and continues to create opportunity for Irish students and graduates at every level.
On top of all of these benefits, Ireland also offers an English-speaking population, friendly and welcoming business environment, and a corporate tax rate of just 12.5%, as well as a constant stream of highly educated graduates in STEM subjects. Ireland is well recognised as a popular and thriving place to live, as well as a good location for work.
Who are the biggest pharmaceutical companies in Ireland by region?
Ireland offers the ideal location for multinational companies across the world to base their enterprises or locate their manufacturing plants, and if you are seeking a pharmaceutical job in Ireland, you will find excellent opportunities to excel. Many regions are home to top names in the pharmaceutical and biomedical science industries, and you can find the best locations and roles for your own skillset and experience when you work with us at CareerWise. Many of these locations are renowned for the warm welcome that they offer to graduates and international students, and you will be sure to find a wealth of opportunities here. Read on to find out more about the biggest pharmaceutical companies in Ireland by region.
Cork
Cork is the location of choice for many top businesses in the biomedical and pharmaceutical sectors, including BioMarin, specialists in rare diseases, Depuy Synthes and AbbVie. These companies carry out vital and inspiring work, offering employment opportunities to high calibre graduates in these fields. Depuy Synthes, a subsidiary of Johnson and Johnson, is a market leader in shoulder, knee and hip replacements, while AbbVie specialises in many key areas, including virology, neuroscience, immunology and oncology. AbbVie has recently announced a research partnership working on a landmark population genomics alliance in Ireland that involves the sequencing of genomes of 45,000 participants to isolate novel targets and develop more effective treatments for specific serious diseases. This is just one example that demonstrates the huge variety of career opportunities available in this industry. We recruit for a wide range of Pharmaceutical Jobs in Cork
Limerick
Rural locations are often favoured for large manufacturing plants, as the limited space in cities often increases costs. Limerick is an excellent base for many multinationals, and employment opportunities are good in this area. Stryker Corporation is a worldwide name and has had a presence in Ireland since 1998, operating several sites in Limerick and Cork. Regeneron, with offices in Dublin, also has a manufacturing facility in Limerick. Talk to us about Pharmaceutical Jobs in Limerick.
Galway
More than 10,000 people in the Galway area are directly employed in pharmaceutical and medical device manufacturing, within a number of top employers in this industry. Boston Scientific's largest manufacturing site in the world is located here, producing more than three million devices each year, and Creganna Medical and Medtronic are also key players here. You can benefit from this great location and all it has to offer when you talk to us about pharmaceutical jobs in Galway.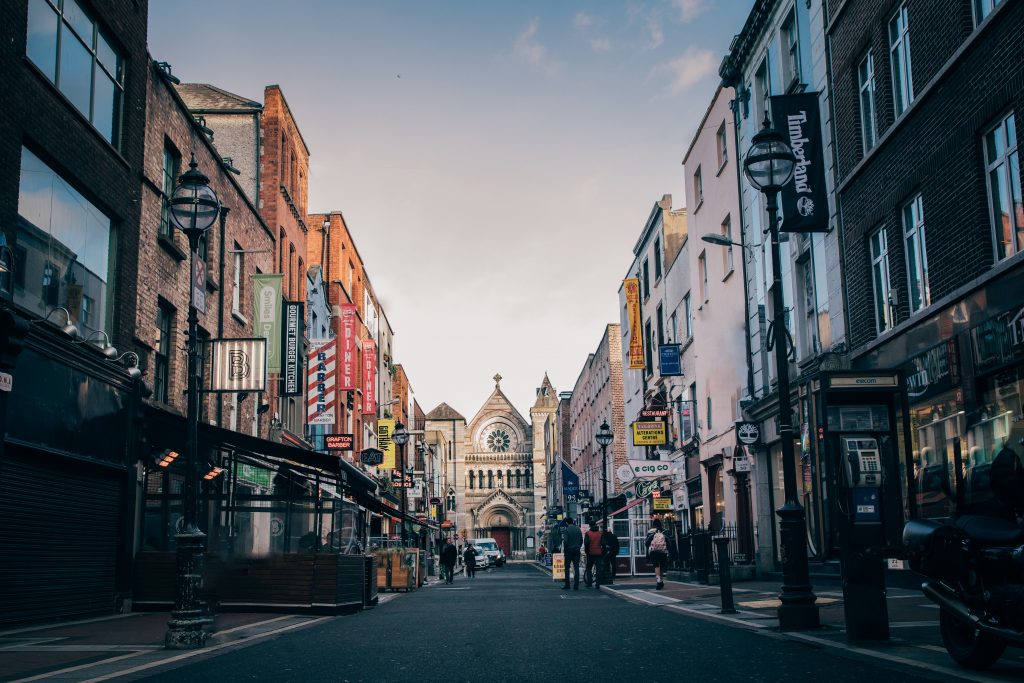 Dublin
Dublin is home to many leading companies, including Bayer and Shire. Allergan is a large employer with its headquarters and manufacturing facilities in Dublin, with a second manufacturing plant in Westport, Co Mayo. Allergan directly employs around 1700 people in Ireland, supporting another 600 supply chain jobs and 500 jobs in the wider economy. AstraZeneca is also based in Dublin, specialising in cardiovascular and metabolic diseases as well as oncology and respiratory patients. GlaxoSmithKline is one of the largest corporations in the world, and has many operation bases spread across Ireland, including Dublin, Sligo and Cork.
Employment Trends in the Pharma Industry in Ireland
Despite global recession and unemployment highs, Ireland's pharmaceutical industry is thriving. Many of the top employers in this sector are increasing their capacity and opening up key positions to develop their manufacturing and design capabilities, and there has never been a better time to find your ideal job in this field.
With prestigious awards consistently being awarded to Irish facilities, the research and development opportunities abound and specialists are in high demand. The employment trends shown across the industry in recent years suggest that the highly competitive and successful companies who are keeping Ireland firmly at the centre of the global pharmaceutical map are likely to continue to expand, investing and developing further. The government commitment to encouraging this development with significant ongoing investments means that research and development will remain exciting prospects into the future.
Looking for a pharmaceutical job in Ireland?
Ireland offers diverse and high level employment opportunities within a vibrant culture and thriving economy, and more than 35,000 international students from more than 160 countries choose to study here for this reason. With high rates of employment, particularly for post graduates, and full access to all the opportunities offered by the EU, Ireland is certain to remain a rising star in the pharmaceutical industry for many years to come.
CareerWise is Ireland's leading specialist recruitment firm, based in Cork, Shannon and Galway, and our professional team can help you to find a new role in the Pharmaceutical or Medical Device industry. Contact us online now or call us on +353 (0) 21 206 1900 to arrange a consultation.